Tennis Court is a song by Lorde in Just Dance 2015.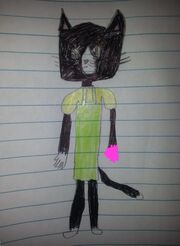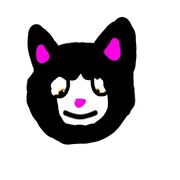 This dancer looks like Juanita from Timothy Goes to School
Tennis Court (JD:CR)
You Make Me Feel... (JD4)
Funplex (JD)
The Way Life Used To Be (JD:CR)
Futebol Crazy (JD2)
Royals (JD:CR)
Firework (JD2)
Down By the Riverside (JD2)
Marilyn Monroe (Extreme) (JD:CR)
Think (JD3)
Disturbia (JD4)
Hey Boy Hey Girl (JD3)
Baby Don't Stop Now (JD3)
??? (JD:CR)
Tennis Court (JD:CR)
Dun N Dusted (JD3)
She Wolf (Falling of Pieces) (JD2014)
Starships (JD2014)
Tennis Court (JD:CR)
"F**k" is censored, being too explicit.
"Strippers" is replaced with "Trippers"

"Striping" had be Censored in Royals

In the Show, She appeared in the Last Episode.E
Ad blocker interference detected!
Wikia is a free-to-use site that makes money from advertising. We have a modified experience for viewers using ad blockers

Wikia is not accessible if you've made further modifications. Remove the custom ad blocker rule(s) and the page will load as expected.