EG Stomp is a song from My Little Pony: EG
P1 - Twilight Sparkle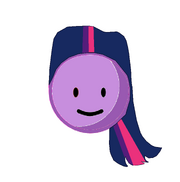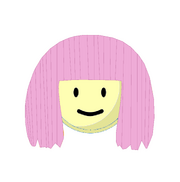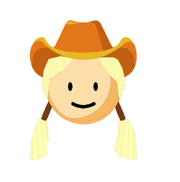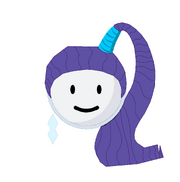 P2 - Fluttershy
P3 - Applejack
P4 - Rarity
P1 - Pinkie Pie
6-Player Mode XOC Version
Edit
P1 - Twilight Sparkle
P2 - Fluttershy
P3 - Applejack
P4 - Rarity
P5 - Rainbow Dash
P6 - Pinkie Pie
On Stage Mode
Edit
P2 - Fluttershy
P1 - Twilight Sparkle
P3 - Rainbow Dash
Michael Jackson And Applejack Version
Edit
P1 - The Fine China Extreme Dancer (He wears a hat, Michael Jackson's hair but theres a new color.)
P2 - Applejack
Background
Edit
This dance takes place on a stage with the title that says "EG Stomp" that changes colors.
Colors:
Black and white with a gray title in the beginning and the bridge.
Orange and brown with a golden title in the phases.
Blue and green with a brown title in the choruses.
The same colors as the pictogram colors at the rapping part, starting with P1 (it might have a golden title).
Sky blue and green with a white title, a rainbow, clouds, a black city, and confetti falling at the final chorus.
Gold Moves
Edit
GM 1, 2, 5, 8, & 9: 4 of the dancers cross their arms.
GM 3, & 6: In a wave, Twilight Sparkle does a Michael Jackson pose, Fluttershy crosses her arms, Applejack raises her hand up to her head as she walks forward (akin to P3 of 4x4), and Rarity spins around once.
GM 4, & 7: In a wave, 4 of them point to the screen.
GM 10: 4 of them do a gold move from Walk Like An Egyptian while they get together at the end before the picture.
Theme: 80's, 90's, And Today's Dancers (No repeats)
EG Stomp (Sweat) (JDCR2)
Born This Way (Lead Dancer) (JD2016)
Survival dAnce ~no no cry more~ (JDW)
Flashdance ... What A Feeling (JD2014)
Scream (Sweat) (JDCR2)
Some Catchin' Up To Do (JD4)
Step by Step (JD)
Mickey Mouse March (Family Flipbook Version) (JDW2)
Cosmic Girl (JD2)
Gentleman (JD2014)
We Can't Stop (JD2015)
You Spin Me Round (Like A Record) (JD2015)
The Power (JD2)