BO$$ is a song by Fifth Harmony, It's featured in Just Dance College Ruled
Look At The Picture
Dancers (No Repeats):
Note: BO$$ Sweat Dancer does not appear in the Mashup, Do not edit the Mashup section.
Summer (Dance Fitness) (JD2015)
Built for This (JD2015)
Mr. Saxobeat (JD4)
Hot n Cold (JD1)
Feel This Moment (JD2014)
Built for This (JD2015)
Smile (JD:CR)
Part Of Me (JD4/JD2014)
Marilyn Monroe (Extreme) (JD:CR)
Barbara Streisand (JD3)
It's You (JD2014)
Follow The Leader (JD2014)
Where Have You Been (JD2014)
Waking Up In Vegas (JD2014)
Break Free (JD2015)
Problem (JD2015)
Feel This Moment (JD2014)
Funhouse (JD4/JD2014)
Wannabe (JD)

Background
Edit
The "Bo$$" Word On The Green Truck w/ Fifth Harmony.
"A*s," and "Shut Your Mouth" is also censored,"Shut Your Mouth" wasn't censored in Loadsamoney (Doin' Up The House).

A*s was censored in Radio Disney Insider.

This Is The 1st Song of Fifth Harmory.
This The First Fifth Harmony Song censored.
This Song Have 6 Player mode only for Xbox One.
The Sweat Version confirmed as a DLC.
The Classic's Background Have No "Bo$$" Word Only "BOSS" Word With No "$" Sign, However

The "Bo$$" Word Is A Song

In the Mashup, Summer (Dance Fitness), and It's You are only males.
Sweat VersionEdit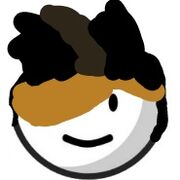 The dancer was a Boy, He wears RXC R4D10T3X7 Headset, Camofluge Army Suit, and Army Shoes.
Gold Moves
Edit
Classic: When They Say Yeah
P1:Shake Your Legs With Your Hands
P2:Hits The Screen
P3:Chomp Your Hands Like A Dinosanor
P4:Spin Your Body Like A Bullet
Sweat GM 1&2: Punch The Screen
Sweat GM 3 (Last): Jump Very High
Ad blocker interference detected!
Wikia is a free-to-use site that makes money from advertising. We have a modified experience for viewers using ad blockers

Wikia is not accessible if you've made further modifications. Remove the custom ad blocker rule(s) and the page will load as expected.